Sanitairgebouwen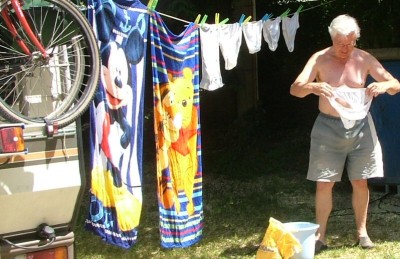 On our Campsite there are two sanitary buildings. In addition to the usual sanitary facilities, both buildings also have children's sanitary facilities, a baby bath and a family shower. You can also dispose of the contents of the chemical toilet.
WE also offer the possibility to rent a private bathroom for your stay, contact us about the possibilities.
Do you want to book for a period longer than 3 weeks? Contact in that case the camping itself directly by phone or email.