Discover the beach of Sint Maartenszee
The beach of Sint Maartenszee is one of the most beautiful and cleanest beaches of the Netherlands! Discover the beach yourself.
Wide beach of Sint Maartenszee
The untouched beach remains the biggest asset of Sint Maartenszee. This hidden piece of beach is a nice place where children have the space to swim, play frisbee and beach volleyball. Meanwhile, you can sunbathe in your beach chair.
Did you know that Sint Maartenszee has the most sun hours of the Netherlands?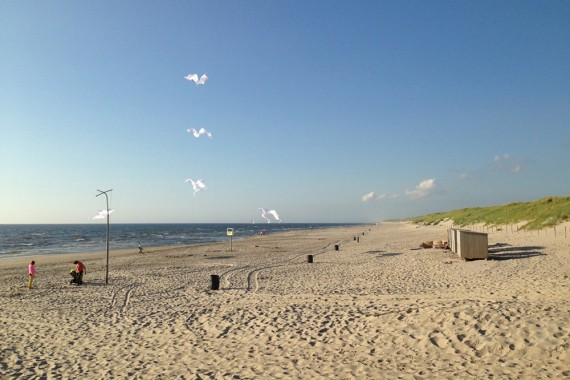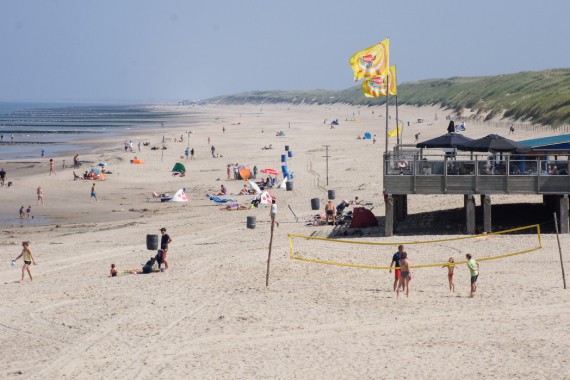 Beach pavilions in Sint Maartenszee
Sint Maartenszee has no less than 2 beach pavilions Pavilion Noord and Pavilion NewZuid. Here you can enjoy the sun, a glass of rosé and a fresh salad on the terrace with sea view. What more could you ask for?
Apart from the delicious food at the beach pavilions, you can also play volleyball and pool.
"A visit to a beach pavilion is fun in every season!"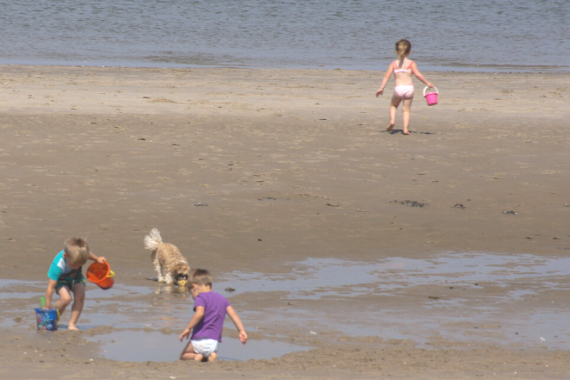 Are dogs allowed at the beach of Sint Maartenszee?
Your dog is allowed on the beach. There are 2 stray areas where your dog is allowed to run loose. You see the signs on the beach where the off-leash area begins. Keep in mind the rules: dogs may between 1 May and 1 October only on a leash to the beach. And before 9:00 and after 19:00 your dog may roam freely on the beach.
Tip: are you staying at the Camping Sint Maartenszee? Then rinse your dog at the dog shower.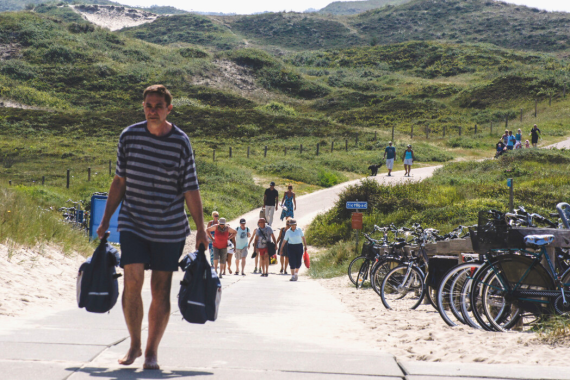 Can you park at the beach of Sint Maartenszee?
You can park for free at the beach. There are also plenty of parking spaces for disabled people at the beach of Sint Maartenszee.
Are you staying at Camping Sint Maartenszee? Within 15 minutes you are at the beach. Prefer not to walk? Take the beach bus to the beach. You pay €1 per person. Beach gear and dog are also allowed.
Do you want to book for a period longer than 3 weeks? Contact in that case the camping itself directly by phone or email.