Markten
In North Holland there are several nice (weekly) markets that are worth a visit. Discover them quickly!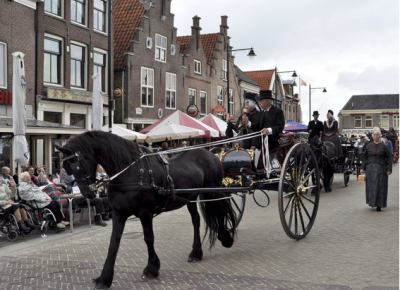 Callantsoog
Every Wednesday from July through August, a pleasant fair is held on the Dorpsplein in Callantsoog. This brasserie has many nice market stalls.
Schagen
Every Thursday from July through August the West Frisian Folklore Market is organized with the help of volunteers. The cattle market starts early in the morning and during the morning there is a lot to see and do in West Frisian style. You have to think of proud Schagen people in West Frisian costume.
Alkmaar
Every Friday from April to September the traditional Cheese Market is organized in Alkmaar. Make sure you are there on time, because it is always a busy day. On Saturdays there is a regular weekly market.
Kofferbakmarkten
It is impossible to imagine the North Holland North without trunk markets. Trunk markets are markets where sellers try to sell their superfluous stuff. These are the most popular car trunk markets in August and September:
Donkere Duinen car trunk market in Den Helder (every Friday)
De Nollen car trunk market in Callantsoog (every Thursday)
Kofferbakmarkt Loopuytpark in Julianadorp (every Sunday)
Do you want to book for a period longer than 3 weeks? Contact in that case the camping itself directly by phone or email.