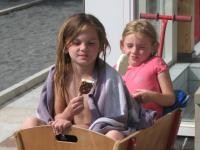 Go to the beach without carrying the kids or all your stuff? Rent out a wagon and enjoy your walk to the beach through the beautiful dunes.
We rent them out at reception: € 6.00 per day or € 37.50 per week.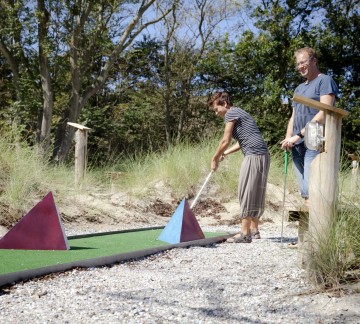 The coolest holiday sport: dune golf. A whole afternoon of family fun at the dune golf at the campsite. Sticks and balls to be purchased at reception or at the restaurant. € 4,50 per person.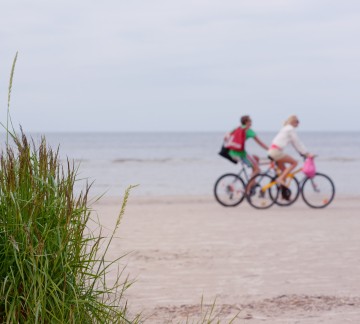 Rent out a bicycle and explore the surrounding area!
Our campsite sits at the cylce path to Petten and Callantsoog going along the bulb fields and nature reserves. Rent out a bicycle and enjoy the space and piece the 'Kop van Noord-Holland' offers. From Sint Maartenszee you'll cycle to the beach through the dunes in no time for a breath of fresh air!
A bicycle without gears is € 7.00 per day ( 24 hours), a bicycle with gears € 8.00. Children's bicycles cost € 6.00 per day.
Open between 9 am and 5 pm.
Per week respectively: € 32.50, € 37,50 and € 30.00.
Would you like some support? Rent an e-bike:
18,50 per day and 100,-- per week.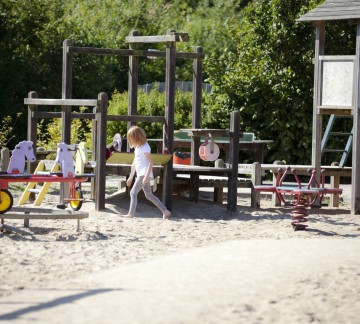 The kids don't have to get bored! In the middle of the campsite sits a big playground with various play equipments and table tennis tables. At the sports field you'll find a basket ball field and an air trampoline. On several camping fields you'll find sand boxes for the little ones. During the school holidays we organise an animation program.