Cafe 'De Duinerij'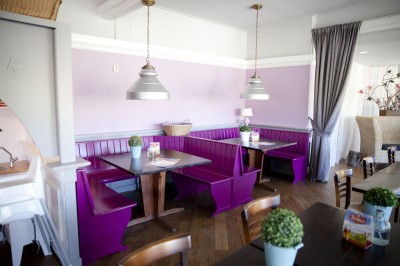 Unfortunately Restaurant de Duinerij is closed this late season.
Beach pavilions Noord and NewZuid are open
Beach pavilions Noord and NewZuid
After a wonderful day at the beach you don't want to do the cooking yourself? Go to cafe 'De Duinerij'. Enjoy the last bit of sunshine at the terrace facing the lovely dunes having a snack and a drink or our 3 course meal. Meanwhile the children will enjoy themselves in our cosy kids corner or the wooden train outside; of course we offer a special kids menu like pancakes.
You're also welcome for a cup of coffee or a delicious lunch and even takingaway is possible.
Do you want to book for a period longer than 3 weeks? Contact in that case the camping itself directly by phone or email.