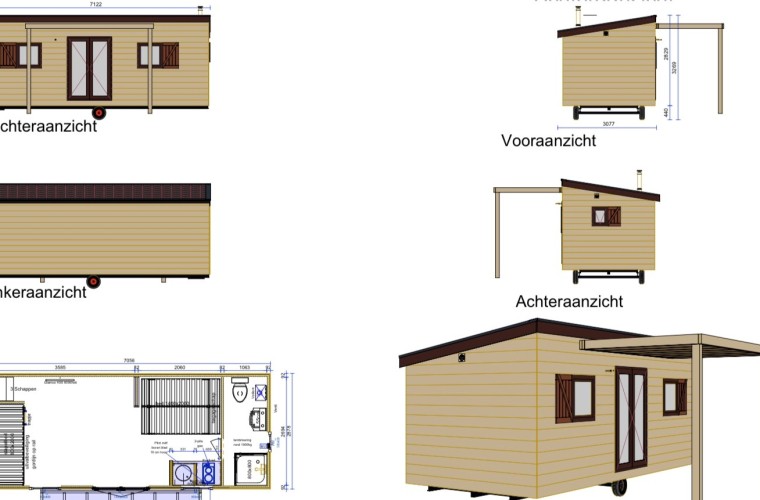 As you have already read in our news item about the new phase, we will get 7 new and renewed Woodlodges on our glamping field next season!
Here's a taste of what these Woodlodges will look like. If you want to reserve one of the new and renewed Woodlodges, please indicate this when booking as a comment :-)
Do you want to book for a period longer than 3 weeks? Contact in that case the camping itself directly by phone or email.