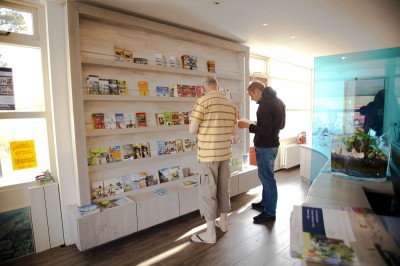 Reception
At reception you're welcome daily between 9 am and 5 pm for a talk or questions about renting out a bicycle for instance and to check in of course on arrival.
Supermarket
At our campsite you'll find a 'Spar' supermarket with a complete range of products. Vegetables, fruit, dairy, papers, camping stuff, you name it. In order to get your daily groceries you don't have to leave the campsite. Of course you can get freshly baked buns every day!
Opening hours:
daily: 8 am till 12,30 1.30-5pm
Closed Tuesday and Thursday afternoon.
WiFi
You can use our Wifi network freely, available on all camping pitches.
Do you want to book for a period longer than 3 weeks? Contact in that case the camping itself directly by phone or email.